Find Your Sense of Tumour – November 2014
Bláthnaid Byrne

Friday, 14th of November 2014 was not my usual Friday morning. Having to get up earlier than usual, making sure I had everything I needed to then quickly get a bus and head up to Dublin airport to meet the CanTeen group, all fluffed up and ready to go on a fantastic weekend. This wasn't our usual trip with CanTeen where it's meet up at Liberty Hall and leave for our destination at 6pm. We found ourselves travelling over to Nottingham, England for the Find Your Sense of Tumour Conference 2014.
With everyone having finally arrived to the airport through the torrential rain that morning we eventually got a bite to eat (where I soon embarrassed myself and let my drink of sticky Fanta orange spill to the floor; what a nice start to the weekend) and boarded our plane. After a quick flight and 2 hour bus journey we arrived at Centre Parcs in Sherwood Forest decorated to suit the season of Christmas with reindeers, Christmas music and lights galore! Hungry and eager for the night to begin we quickly got to our chalets and headed to The Venue where we were greeted with a delicious buffet and a white chocolate fountain - yes, white chocolate!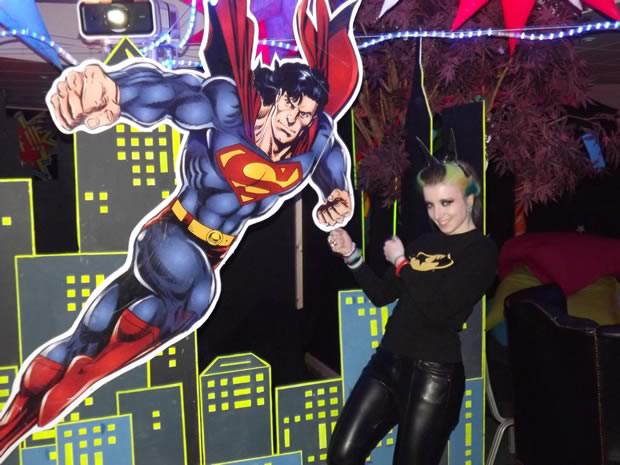 There was later introductions and greetings followed by a night of whatever you wanted to do, be it dancing, chatting or talking into a camera!
The following morning after breakfast and showers, everyone gathered back in the venue for the Big Brother montage where the JTV Cancer Support Group put together the clips from the previous night of us all talking about the excitement of the weekend. It was followed by an introduction to the weekend and many talks and stories from cancer patients including Constanze Dennis and Amy Quinn who both spoke about their life with cancer and life after it. On top of that there were other talks such as 'What Colour is my Cancer' - extremely interesting one - and a short play by Prof. Trevor Walker who showed the life of a girl dealing with cancer and her other family and social issues - I found it pretty emotional!
The afternoon was packed with so many workshops like footie skills or arts and crafts. I took to the arts and crafts and made some jewellery of my own along with two other CanTeeners and soon even the lads joined inwhere Sean made some very tasteful earrings... it should be his hobby really!
After some relaxing and walking around the Christmas-themed Park everyone got ready for the evening with a delicious dinner and a brilliant showcase. Oh, and you can get those performances online at www.jtvcancersupportgroup.com, trust me, they were amazing! That night was just as exciting and energetic as the last with more impressive *cough* dancing, relaxing, playing air hockey in the chill out room and chatting to new people. We even had sneaky birthday cake for Gemma!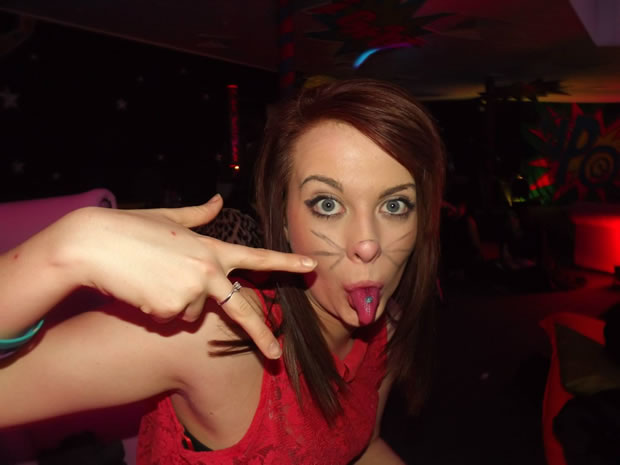 The final day consisted again of talks and discussions such as one about fertility with Dr. Allan Pacey which was really interesting if you didn't know anything about rates of fertility. Other workshops included one about relationships with Shona Tutin, Caroline Wiltshire, Laura Bacon - Smith & Laura McPherson and body image with Peter Wilkinson. Workshops continued into the afternoon, or even taking a look around the complex as well as therapies which were on hand if you wanted. The day went quick and was finished off with fireworks over the take and the Winter Wonderland themed disco where many dressed as anything you think of in relation to
Christmas.
Eve helped in the process dressing as a lovely jingling reindeer!! Before we knew we were headed to bed for our early start for our journey home on Monday morning! Thanks CanTeen and of course the Teenage Cancer Trust for such an unreal and certainly unforgettable weekend!

Bláthnaid Byrne
---
Find Your Sense of Tumour – November 2013 | Thomas Feeney. Read here